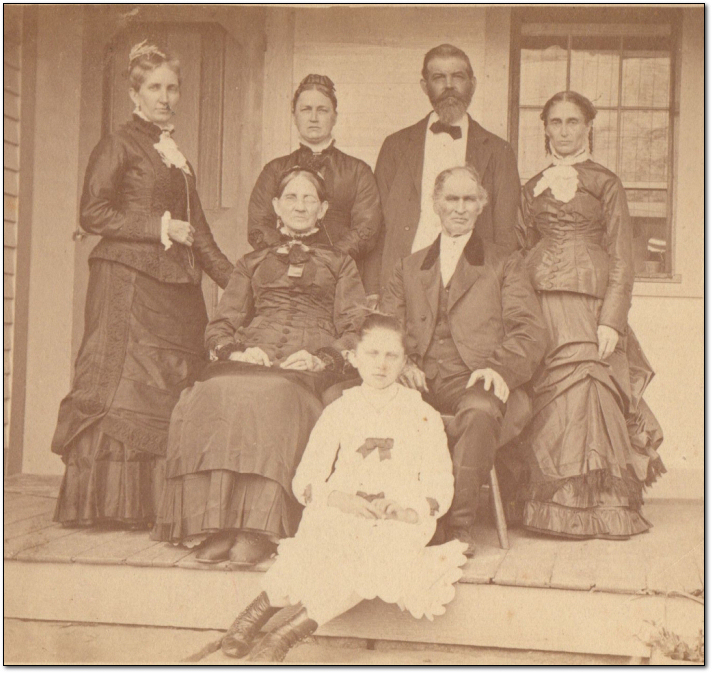 Benoni Matteson
Nearly all Mattesons in the United States can trace their heritage back to Henry and Hannah (Parsons) Matteson of Rhode Island. Some other common spellings of the Matteson surname are Mattison, Mathewson and Madison. Some of the towns in which our Matteson ancestors lived were: East Greenwich, West Greenwich, Exeter, Coventry, Warwick, and Providence Rhode Island, Bennington and Shaftsbury Vermont, and several places in New York State before spreading out all over America. This website has provided free historical and genealogical information on the Matteson family since June 27, 2002! Follow us on Facebook.
Take a look around our website and make yourself at home, after all, you're family!
MMH: "Amazing website. GREAT information, well presented. I taught Genealogy classes for many years and really appreciate this kind of thoughtful research and clear presentation of the results."
Click here to see where Henry Matteson is really buried.
Recent Changes and Additions:
Matteson Genealogy Database: - 11/28/18
Another milestone has been reached! We now have over 67,200 individuals listed with over 13,200 source citations in our data file! You can still help to improve the database by sending us corrections and additions!
Database Change - 09/23/18
I've upgraded to TNG v12.0.2 for multiple miscellanous and security updates.
Database Change - 08/15/18
I've switched to using OpenStreetMaps as Google Maps no longer worked after the API change.
Updated Database Scripts to v12.0.1 to repair a security issue. - 06/26/18

My Web Host has switched me to a linux server
Finally at last MySQL has been updated to a current version. The databse is back online and I am reconsidering all of the available templates (there are 18 now) before making any further changes. - 06/03/18

Google Maps to start charging for their API on June 11, 2018 - 05/11/18
Pricing for Google's core products is changing to pay as you go. Maps in our database may become unavailable at any time. Details here: Pricing for Maps, Routes, and Places
Updated Database Scripts - 05/10/18
Updated the database scripts to the most recent version: v.12.0. This major upgrade includes dozens of enhancements, fixes and new features.
Contact Us | About | AUP | Privacy | Copyright | Site Map
Copyright © 2002-2018 matteson.us All Rights Reserved